Defender Ali Al-Bulayhi teased Lionel Messi, when Saudi Arabia raised the score to 2-1 in Argentina's World Cup match on November 22.
53 minutes after striker Salem Al-Dawsari scored, instead of congratulating his teammates, Al-Bulayhi ran over and pushed Messi's back with his hand.
The Argentine
superstar was stunned for a moment, before bursting into laughter when he heard his opponent's words.
After the match, Al-Bulayhi revealed in the Daily Mail: "I told Messi 'You are not going to win, there is no way to beat us'." Witnessing this incident, two Argentine players – Papu Gomez and Lautaro Martinez – rushed forward, pushing the Saudi Arabia defender away from their captain.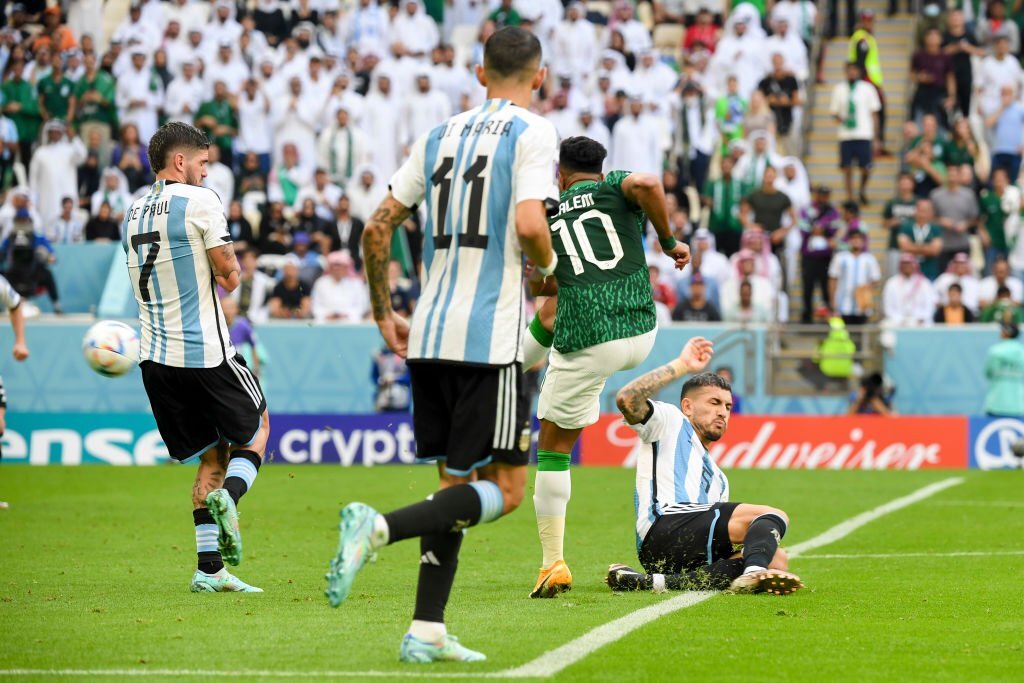 Al-Bulayhi was judged brave for provoking the opposing superstar when the match was still close to 40 minutes, not counting more than eight minutes of compensation. However, the Saudi defender and his teammates realized their words, when defending the advantage of leading one goal until the end of time, to make one of the biggest surprises of the World Cup.
After the match, Messi admitted there were no words to excuse the defeat. "This is a situation we haven't had in a long time," he said. "We didn't expect such a difficult start."
The defeat to
Saudi Arabia
also eclipsed the record of Messi – the first Argentine player to score in four World Cups. The 35-year-old striker is also the fourth player to play in five World Cups.
In contrast, the historic victory helped Saudi Arabia receive a rain of praise. Saudi Arabia's state news agency (SPA) reported that King Salman Bin Abdulaziz Al Saud decided to declare November 24 as a national holiday for the whole country to rest and celebrate the victory.
The only bad news for Saudi Arabia is that the number one left-back Yasser Al-Shahrani has to retire from the tournament. He suffered a broken jaw injury after a collision with goalkeeper Al-Owais. Saudi Crown Prince Mohammad bin Salman immediately sent a private jet to pick up Al-Shahrani from Qatar to Germany for treatment.